Shipping from 9.00 $ in 24h!
Brand:
Availability:
UK Stock
Buy for points:
97300
Specification:
Strength
Mass
Endurance
Health
THE FINAL EVOLUTION OF FRUITS & GREENS
One of the most challenging parts of bodybuilding is getting a good night's sleep. It doesn't matter if you're in contest prep or off season bulking, there's always a reason to not want to go to bed. Either the restlessness kicks in and you don't fall asleep until 4am or you're up every 2 hours hitting the bathroom or you're just uncomfortable from night sweats – it's always something! And to make matters worse, those 6-8 hours of sleep are easily the most important hours of the day for
growth
and recovery. A real bodybuilder takes his sleep just as seriously as he does his training and nutrition.
Juiced Up is the Blackstone Labs solution to the bodybuilder who KNOWS he should be eating more fruits and veggies in his meal plan, but always skips out on them. Listen, we know how you eat, we know how you train, and we know how you supplement. Eating 50g or 60g of meat, with cup after cup of rice or potato is a recipe to build muscle, but it is not a recipe for keeping your body healthy. Eating like a bodybuilder and not remembering your Juiced Up is like building a house, laying the bricks, and forgetting the cement. Strong on the outside, but brittle on the inside.
Juiced Up
is the last healthy greens formula you will ever need. Packed with 100% micronized fruits, veggies, fiber,
minerals
, and anti-oxidants that will help fight off any free radical that is present in your body. Our formula offers an easy and nourishing solution for incorporating high-alkaline plants into your daily diet. Take any time of the day to feel the full benefits of finally incorporating all that your body needs to be completely healthy and nourished. Each serving of
Juiced Up
is packed with 11.25 grams of the strongest and most powerful blends from only the purest sources of nutrients.
Product name:
Juiced Up
Container size:
375 g
Serving size:
12.5 g (one scoop)
Servings per container:
30
Supplement facts:
per portion (12.5 g)
amount
%DV
Greens Blend:
Blueberry, Black Raspberry, Mulberry, Pineapple Powder, Bilberry, Papaya, Camu Camu, Luo Han Guo (Monk Fruit), Broccoli Powder, Carrot Powder, Purple Sweet Potato, Kelp, Fructooligosaccharides, Capsorb, Chlorella, Papain, Bromelain, Pyrroloquinoline Quinone (PQQ), Acai Extract
11.25 g
-
Mix 1 scoop with 10-12 ounces of water 1-2 times daily.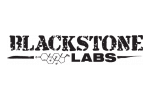 Blackstone Labs is an American manufacturer of dietary supplements and apparel for athletes and amateurs running strength sports. Its offer consists of a wide range of products with a proven formula that is highly appreciated by customers, both men and women.