Shipping from 5.40 $ in 24h!
Brand:
Availability:
UK Stock
Buy for points:
83300
Specification:
Strength
Mass
Endurance
Health
CHOOSE
NOW FOODS
PRODUCTS WITH HOLOGRAM!
Best ingredients
The combination of fruit and vegetables
The power of multiple vitamins
Contains antioxidants
A large dose of dietary fiber
Systemic effects
Support for the daily diet
NOW FOODS Fruit & Greens PhytoFoods is a healthy combination of natural nutrients. The full set of concentrated vitamins from fruit, vegetables and herbs to support the whole body.
To enhance efficiency in the digestive system, the product contains also fibre, a blend of plant enzymes and probiotic strains.
It is commonly known that regular consumption of fruit and vegetables may support the overall health and longevity. However, our pace of life makes it difficult to eat enough fruits and vegetables everyday. NOW FOODS Fruit & Greens PhytoFoods is gluten-free and natural. Everything to help you obtain your daily servings of recommended fruits and vegetables.
Fruit, especially berries, are famous for their antioxidants that protect cells from harmful free radicals and which besides vegetables provide additional vitamins, minerals and precious fibre. These natural foods cause that we can help to maintain proper pH levels in the body in a natural way.
Organic ingredients
Lucerne juice concentrate, spirulina, chlorella are organic products which are well known for its wonderful properties. Lucerne juice contains high amounts of beta-carotene, spirulina belongs to microscopic algae of the cyanobacterial species. It's a great source of protein that may help in detoxification of the body. Chlorella is algae with properties promoting the loss of excess body fat.
Fruit power
Natural antioxidants contained in the fruit is nothing but the best defence against free radicals. Extracts from acai berry, pomegranate, goji berry, mango, blueberries, cranberries and raspberries is the best combination of vitamins and antioxidants.
Vitamin vegetables
A vegetable mix of carrots, spinach, broccoli and beet will add extra vitamins, in particular vitamin A – necessary in the process of vision, vitamin E – fertility and youth and vitamin C – needed in most life processes, responsible mainly for immunity of the organism.
Natural fiber
Brown rice bran, apple fibre, apple pectin and soy lecithin improve bowel function. Fibre is a variety of substances, usually of plant origin, not digested by enzymes of the gastrointestinal tract in humans. It is a mixture of substances with polysaccharide characteristics.
A mixture of enzymes
Enzymes synthesized by plants such as protease, amylase, lipase, cellulase, lactase, papain, bromelain, provided in addition to the body, can assist in improving function of the digestive system – in the digestion of proteins, sugars, and fats.
Natural plants
Green tea extract, amla, chia seeds and maca root extract has an additional effect in supplementation. These plants will ensure that you will have more energy and will help to detoxify the body.
Organic inulin
Organic inulin from agave is dietary fibre soluble in liquid. It contributes to the maintenance and development of beneficial intestinal microbiota in the body, supports the correct structure of the skeleton by enhancing absorption of calcium and magnesium. What's more, due to properties regulating digestive process, inulin helps cleanse the body and achieve and maintain right weight.
Probiotics
Mixture of 2 probiotic strains: Lactobacillus acidophilus and Bifidobacterium bifidum.
Probiotics are beneficial bacteria that live for example in the gastrointestinal tract or in the vagina by creating friendly, health-promoting intestinal microbiota. Probiotic bacteria improve digestion and immunity. Probiotics are necessary after antibiotic treatment.
To sum up, the dietary supplement NOW FOODS Fruit & Green Phytofoods 284g is a large dose of vitamins and substances beneficial to the body which will help in achieving daily balance in our organism.
| | | | |
| --- | --- | --- | --- |
| Product name: | Fruit & Greens Phytofoods | | |
| Container size: | 284 g | | |
| Serving size: | 2 Level Tablespoons (16 g) | | |
| Servings per container: | 56 | | |
| Supplement facts: | per portion (16 g) | amount | %DV |
| | Vitamin C (from Organic Amla Extract) | 60 mg | 100% |
| | Greens Blend (Alfalfa Juice Concentrate, Organic Spirulina, Organic Chlorella (Broken Cell Wall), Kelp) | 2050 mg | - |
| | Antioxidant Fruit Blend (Organic Acai, Pomegranate Extract, Goji Berry, Mangosteen Extract, Organic Blueberry, Cranberry, Raspberry) | 1400 mg | - |
| | Vegetable Blend (Carrot, Spinach, Broccoli, Beet) | 1250 mg | - |
| | Fiber Blend (Brown Rice Bran, Apple Fiber, Apple Pectin) | 1300 mg | - |
| | Soy Lecithin Granules | 1800 mg | - |
| | Plant Multi-Enzyme Blend (Protease, Acid-Stable Protease, Amylase, Lipase, Cellulase, Lactase, Papain, Bromelain) | 200 mg | - |
| | Polygonum cuspidatum Extract (Root) (50% Natural Trans-Resveratrol - 100 mg) | 200 mg | - |
| | Organic Raw Maca Root (Lepidium meyenii) (Low Starch 6:1 Concentrate) | 150 mg | - |
| | Organic Amla Extract (Fruit) (Phyllanthus emblica) | 120 mg | - |
| | White Chia Seed Meal (Cold-Fractured) (Salvia hispanica) | 100 mg | - |
| | Green Tea Extract (Camellia sinensis) (Leaf) (min. 40% Catechins) (approx. 4 mg of naturally occurring caffeine) | 100 mg | - |
| | Organic Inulin (FOS) | 100 mg | - |
| | Trace Minerals Concentrate | 100 mg | - |
| | Blend of 2 Probiotic Strains (Freeze-Dried) (Dairy-Free) | 20 mg | - |
| | Lactobacillus acidophilus | 1 Billion** | - |
| | Bifidobacterium bifidum | 1 Billion** | - |
As a dietary supplement, mix 2 level tablespoons daily into 8 oz. of water or your favorite beverage. Tastes great and mixes easily in water.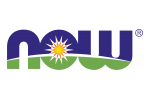 Now Foods is a company with years of experience in the industry that offers a wide range of nutrients and dietary supplements. Brand is known for its high-quality products designed for hair and nails and supplements supporting the immune system. The offer includes the antioxidant supplements, antibacterial supplements, reducing appetite supplements, products supporting the reduction of body fat and improving digestion. All products are made from natural ingredients.