Shipping from 9.00 $ in 24h!
Brand:
Availability:
UK Stock
Buy for points:
90300
Specification:
Strength
Mass
Endurance
Health
Orange TRIad: Multivitamin, Joint, Digestion, and Immune Formula !
Iron Free
45 servings
All-in-one solution
Optimize results from training
Now Dye-Free
Designed for the serious athlete, ORANGE TRIad delivers!
Serious athletes are unique in that they intentionally subject their bodies to incredible amounts of stress with training and cardio. Over time, the immune system can be compromised, and muscles, tendons, and ligaments take longer to recover which means you can't train them as often as you would like. A deficiency can mean that you aren't getting optimal results from your training.
Designed for the serious athlete, ORANGE TRIAD combines the most proven and effective vitamins, minerals, and nutrients for supporting optimal DIGESTION, IMMUNE system, and JOINT HEALTH into one "twice daily" dietary supplement. The JOINT and FLEX complexes help lubricate joints and cartilige as well as increase the resiliency of connective tissue, while the DIGESTION and IMMUNE complex includes natural anti-inflammatories, digestive aids, and nutrient partitioning agents to take your performance to the next level.
Product name:
Orange Triad
Container size:
270 tablets
Daily serving size:
6 tablets
Servings per container:
45
Supplement facts:
per daily portion (6 tablets)
amount
%DV
Vitamin A (as Alpha and Beta Carotene)
5000 IU
100%
Vitamin C (as Ascorbic Acid)
600 mg
1000%
Vitamin D (as Cholecalciferol)
2000 IU
500%
Vitamin E (as D-Alpha, D-Beta, D-Gamma, D-Delta Tocopheryls And Tocotrienols)
20 IU
67%
Vitamin K (as Phytonadione)
120 mcg
150%
Thiamin (as Thiamin HCl)
30 mg
2000%
Riboflavin
30 mg
1765%
Niacin (as Inositol Hexanicotinate)
100 mg
500%
Vitamin B6 (as Pyridoxine)
30 mg
1500%
Folic Acid
400 mcg
100%
Vitamin B12 (as Methylcobalamin)
600 mcg
10000%
Biotin
300 mcg
100%
Pantothenic Acid (as Calcium-D-Pantothenate)
100 mg
1000%
Calcium (as As Citrate, Calcium D-Glucarate, Dicalcium Phosphate)
150 mg
15%
Phosphorus (as Dicalcium Phosphate)
60 mg
5%
Iodine (as Potassium Iodide)
150 mcg
100%
Magnesium (as Magnesium Chelate)
100 mg
25%
Zinc (as Zinc Citrate)
30 mg
200%
Selenium (as Selenium Chelate)
100 mcg
143%
Copper (as Copper Chelate)
500 mcg
25%
Manganese (as Manganese Chelate)
3 mg
150%
Chromium (as Chromium Chelate)
25 mcg
21%
Molybdenum (as Molybdenum Chelate)
50 mcg
67%
Potassium (as Potassium Chloride)
50 mg
1%
Vanadium (as Vanadium Citrate)
10 mcg
-
Boron (as Boron Citrate)
500 mcg
-
Joint Compex™:
Glucosamine Sulfate, Chondroitin Sulfate
2000 mg
-
Flex Complex™:
MSM (Methyl-Sulfonyl-Methane), Bromelain, Hyaluronic Acid
1550 mg
-
Digestion And Immune Complex™:
Echinacea Purpurea, Ginger Extract (root), Quercetin, R-Alpha Lipoic Acid, Giant Knotweed (root extract), Bilberry Powder (as fruit), Blueberry Extract (as fruit), Pomegranate, Grape Seed Extract, Raspberry Powder (as fruit), Lycopene, Lutein
1275 mg
-
Take 3 tablets TWICE per day with meals. Take this product daily. Consume at least 1 gallon of water per day.
Initial (first serving) Directions: Start by taking 1 tablet to assess your individual tolerance. If you experience any unusual occurrence, stop and consult your doctor.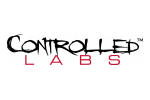 CONTROLLED LABS is an American manufacturer of nutritional supplements and diet supplements for people doing different sports. The company manufactures products, that speed up the growth of muscle tissue and increase energy during workouts. In their offer you can find protein supplements and supplements of linoleic acid, which increases testosterone levels, and helps to loose weight and it is anti-catabolic. Also there are products containing creatine or its cheaper alternative - glycerol. Brand CONTROLLED LABS is very popularity especially among bodybuilders.