Shipping from 9.00 $ in 24h!
Brand:
Availability:
UK Stock
Buy for points:
104300
Specification:
Strength
Mass
Endurance
Health
Multivitamin, Joint, Digestion, Immune and Greens Formula!
Iron Free
30 servings
All-in-one solution
Optimize results from training
Great Orange Flavor
How do you make Orange TRIad™ even better? Add Orange OXImega Greens™ to it! That is exactly what we did; both great formulas are blended together in one great tasting powder that is both delicious and convenient.
Serious athletes are unique in that they intentionally subject their bodies to incredible amounts of stress with training and cardio. Over time, the immune system can be compromised, and muscles, tendons, and ligaments take longer to recover which means you can't train them as often as you would like. A deficiency can mean that you aren't getting optimal results from your training.
Designed for the serious athlete, ORANGE TRIad + Greens™ combines the most proven and effective vitamins, minerals, and nutrients for supporting optimal DIGESTION, IMMUNE system, and JOINT HEALTH into one "twice daily" dietary supplement. The JOINT and FLEX complexes help lubricate joints and cartilage as well as support the resiliency of connective tissue, while the DIGESTION and IMMUNE complex includes natural digestive aids and nutrient partitioning agents to support a healthy inflammation response and help take your performance to the next level. The GREENS complexes are geared towards real athletes. The "Cardiovascular Complex" is full of vegetables that have been suggested to increase endurance and cardiovascular health in exercising humans. The enzyme, probiotic and anti-oxidant blends will help the body absorb and utilize the highest level of nutrients from your diet and supplementation for maximum results. Not only is ORANGE TRIad + Greens™ healthful, but it tastes amazing too without the use of artificial colors or sweeteners.
Establish a STRONG foundation for maximum gains in the GYM and in LIFE with ORANGE TRIad + Greens™!
Product name:
Orange Triad + Greens
Container size:
412.5 g
Daily serving size:
13.75 g (two scoops)
Servings per container:
30
Supplement facts:
per daily portion (13.75 g)
amount
%DV
Vitamin A (as Alpha and Beta Carotene)
5000 IU
100%
Vitamin C (as Ascorbic Acid)
600 mg
1000%
Vitamin D (as Cholecalciferol)
2000 IU
500%
Vitamin E (as D-Alpha, D-Beta, D-Gamma, D-Delta Tocopherols and Tocotrienols)
20 IU
67%
Vitamin K (as Phytonadione)
120 mcg
150%
Thiamine (as Thiamine HCl)
30 mg
2000%
Riboflavin
30 mg
1765%
Niacin (as Inositol Hexanicotinate)
100 mg
500%
Vitamin B6 (as Pyridoxine)
30 mg
1500%
Folic Acid
400 mcg
100%
Vitamin B12 (as Methylcobalamin)
600 mcg
10,000%
Biotin
300 mcg
100%
Pantothenic Acid (as Calcium-D-Pantothenate)
100 mg
1000%
Calcium (as calcium citrate, calcium D-Glucarate, Dicalcium Phosphate)
150 mg
15%
Phosphorus (as Dicalcium Phosphate)
60 mg
5%
Iodine (as Potassium Iodine)
255 mcg
170%
Magnesium (as Magnesium Chelate)
100 mg
25%
Zinc (as Zinc Citrate)
30 mg
200%
Selenium (as Selenium Chelate)
100 mcg
100%
Copper (as Copper Chelate)
500 mcg
25%
Manganese (as Manganese Chelate)
3 mg
150%
Chromium (as Chromium Chelate)
25 mcg
21%
Molybdenum (as Molybdenum Chelate)
50 mcg
70%
Potassium (as Potassium Chloride)
50 mg
1%
Joint Complex™:
Glucosamine Sulfate, Chondroitin Sulfate
2000 mg
*
Flex Complex™:
MSM (Methyl-Sulfonyl-Methane), Bromelain (2000 GDU), Hyaluronic Acid
1550 mg
*
Digestion and Immune Complex™:
Echinacea Purpurea (as root), Ginger Extract, Quercetin (98%), R-Alpha Lipoic Acid, Giant Knotwood (Root Extract), Bilberry (as Fruit), Blueberry Extract (as Fruit), Pomegranate (80% Extract), Grape Seed Extract, Raspberry Seed (as Fruit), Lycopene, Lutein
1275 mg
*
Cardiovascular Complex™:
Red Beet Root Powder, Carrot, Spinach, Cauliflower, Broccoli, Kale, Parsley
1060 mg
*
Lecithin (Soy)
900 mg
*
Oat Betaglucan
750 mg
*
Barley Grass Juice Powder
750 mg
*
Anti-Oxidant Complex™:
Raspberry, Strawberry, Pomegranate, Cranberry, Blueberry, Acai, Green Tea Extract (Decaffeinated), Mangosteen
390 mg
*
Stevia Leaf Extract
280 mg
*
Spirulina
250 mg
*
Chlorella (Japanese Cracked Cell)
250 mg
*
Apple Fiber Pectin
125 mg
*
Enzyme Blend™:
Bromelain (80 GDU/GM), Papain, Protease, Amylase, Lipase, Cellulase, Lactase
100 mg
*
Probiotic (Dairy Free) Blend™:
Lactobacillus Acidophilus (8.0 BILL), Bifidobacterium Longum (4.0 BILL), Lactobacillus Casei (2.0 BILL), Lactobacillus Rhamnous (2.0 BILL)
100 mg
*
OTHER INGREDIENTS:
Brown Rice Bran
100 mg
*
Barley Malt (Sprouted)
100 mg
*
Green Tea Extract (80%) (Decaffeinated)
50 mg
*
Quercetin 98%
50 mg
*
Wheat Grass Juice Extract
50 mg
*
Wheat Sprout Powder
50 mg
*
Nova Scotia Dulse
50 mg
*
Milk Thistle Seed Extract (80% Silymarin)
38 mg
*
Bee Pollen
25 mg
*
Royal Jelly
25 mg
*
Aloe Leaf Powder
25 mg
*
Polygonum Cuspidatum (Trans-Resveratrol 50%)
25 mg
*
Suma Powder
25 mg
*
Turmeric Rhizome (85% Curcuminoids) Extract
18 mg
*
Concord Grape Powder
13 mg
*
Ginkgo Biloba
13 mg
*
Acerola (Malpighia Glabra)
13 mg
*
Bilberry
13 mg
*
Eleuthero Root
13 mg
*
Cinnamon Powder
13 mg
*
Atlantic Kelp Powder
8 mg
*
Boron (as Boron Citrate)
500 mcg
*
Take 1 scoop mixed in 4-8 ounces of cold liquid TWICE per day with whole food meals. Take this product daily. Consume at least 1 gallon of water per day.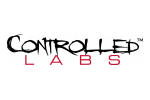 CONTROLLED LABS is an American manufacturer of nutritional supplements and diet supplements for people doing different sports. The company manufactures products, that speed up the growth of muscle tissue and increase energy during workouts. In their offer you can find protein supplements and supplements of linoleic acid, which increases testosterone levels, and helps to loose weight and it is anti-catabolic. Also there are products containing creatine or its cheaper alternative - glycerol. Brand CONTROLLED LABS is very popularity especially among bodybuilders.