Shipping from 4.90 $ in 24h!
Brand:
Availability:
UK Stock
Buy for points:
87500
Specification:
Strength
Mass
Endurance
Health
For the human body to perform at its maximum potential, it must receive many vital nutrients daily including vitamins and minerals. Becoming deficient in just one of these essential vitamins or minerals breaks down the metabolic pathway that produces optimum efficiency and overall health.
Product name:
Multi Elite
Container size:
120 tablets
Daily serving size:
3 tablets
Servings per container:
40
Supplement facts:
per daily portion (4 tablets)
amount
%DV
Vitamin A (as Beta-Carotene and Alpha-Carotene)
10,000 IU
200%
Vitamin C (as Ascorbic Acid, Ascorbyl Palmitate, from Calcium Ascorbate, Potassium Ascorbate, Zinc Ascorbate)
500 mg
834%
Vitamin D (as Cholecalciferol)
400 IU
100%
Vitamin E (as D-Alpha Tocopherol Succinate and Mixed Tocopherols)
200 IU
667%
Thiamine (as Thiamine Mononitrate)
37.5 mg
2,500%
Vitamin B2 (as Riboflavin-5-Phosphate)
37.5 mg
2,206%
Niacin (as Niacinamide and Inositol Hexaniacinate)
37.5 mg
188%
Vitamin B6 (as Pyridoxine HCl)
37.5 mg
1,875%
Folic Acid
400 mcg
100%
Vitamin B12 (as Cyanocobalamin)
37.5 mcg
625%
Biotin
400 mcg
133%
Pantothenic Acid (as Calcium-D-Pantothenate)
37.5 mg
375%
Calcium (as Calcium Carbonate, Calcium Ascorbate, Calcium Fumarate, Calcium Aspartate, Calcium Citrate, Calcium Malate, Calcium Succinate, Calcium Gluconate)
500 mg
50%
Iodine (from Kelp)
75 mcg
50%
Magnesium (as Magnesium Oxide)
250 mg
63%
Zinc (as Zinc Citrate, as Zinc Ascorbate, as Zinc Picolinate, as Zinc Monomethionine, as Zinc Aspartate, as Zinc Gluconate)
25 mg
167%
Selenium (as L-Selenomethionine)
50 mcg
71%
Copper (as Copper Gluconate)
1 mg
50%
Manganese (as Manganese Gluconate, Manganese Amino Acid Chelate, Manganese Citrate, Manganese Aspartate)
5 mg
250%
Chromium (as Chromium Picolinate)
50 mcg
42%
Potassium (as Potassium Citrate, Potassium Ascorbate, Potassium Gluconate, Potassium Aspartate)
49.5 mg
1%
Vegetable Complex:
Broccoli Head Powder, Celery Seed Powder, Cauliflower Bulb Powder, Cabbage Leaf Powder, Brussels Sprouts Powder, Wild Yam Root Powder, Collards Leaf Powder, Carrot Root Powder, Spinach Leaf Powder
50 mg
-
Citrus Complex:
Lemon Fruit Powder, Lime Fruit Powder, Tangerine Fruit Powder, Grapefruit Powder, Orange Fruit Powder
50 mg
-
Garlic Root Extract
50 mg
-
Rutin
25 mg
-
Hesperidin Complex
25 mg
-
Betaine Hydrochloride
25 mg
-
Ginger Root Powder
15 mg
-
Spirulina Powder
15 mg
-
Chlorella Cracked Cell Wall Powder
15 mg
-
Wheat Grass Powder
15 mg
-
Barley Grass Powder
15 mg
-
Echinacea Purpurea Herb Powder
15 mg
-
Goldenseal Root Powder
15 mg
-
Polyphenol Complex (Grape Fruit Extract, Green Tea Leaf Extract)
15 mg
-
Probiotic Blend (Lactobacillus Acidophilus, Lactobacillus Bulgaricus, Lactobacillus Bifidus)
12.5 mg
-
Licorice Root Extract
12.5 mg
-
Bilberry Fruit Extract
12.5 mg
-
L-Glutathione
10 mg
-
Pancreatin
8.25 mg
-
Bromelain
8.25 mg
-
Papain
8.25 mg
-
Garlic Bulb Powder
5 mg
-
Co Enzyme Q10
3 mg
-
Boron (as Boron Aspartate, Boron Citrate)
1 mg
-
Alpha Lipoic Acid
1,000 mcg
-
Cartenoid Complex (Zeaxanthin, Cryptoxanthin)
50 mcg
-
Lycopene
49.5 mcg
-
Lutein
49.5 mcg
-
As a dietary supplement, take 1-3 tablets daily before a meal. If you are taking any medications or have any health conditions, consult a physician beforehand.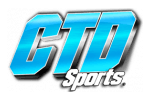 CTD Sports is a brand of supplements and nutrients designed for athletes. Among their products there can be found testosterone boosters, supplements enhancing anabolism and sleep, pre-workout supplements, supplements increasing concentration, adding energy and protecting the liver.