The Muscle Zone brand is present on the market since many years. Since it was established, ie. year 2005, it has been successfully managed by a team of young, innovative people, whose passion and hard work have been noticed and appreciated – in 2015 our Internet domain name has been acquired by the British company MZ Supplements Ltd, seeing in our online shop an attractive business opportunity on the UK market.
To take full advantage of it, also in 2015 we have opened our next store, which is located in England, in Rotherham. Almost since its operation, it has met with a lot of appreciation of British customers who are more likely to make regular purchases in our online shop, being able to count on even faster delivery of products.
The success of our warehouse in Rotherham made that we would like to open the next store abroad again, this time in Germany, in Goerlitz, what will happen soon, because in the middle of year 2019.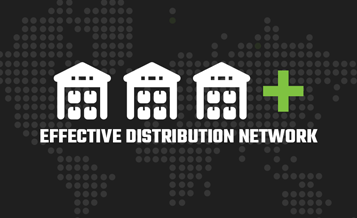 We are developing so rapidly, because a healthy lifestyle and physical activity is part of our everyday life, as important as the pursuit of professional success. This passion, being developed from an early age is the foundation of our company philosophy - the philosophy that we want to promote among our customers.
Our team has extensive knowledge of nutrition, supplementation, exercising, physiology and biochemistry of the human body, as well as psychology.
Theoretical knowledge combined with extensive experience allows us to provide professional support to our customers not only in the selection of supplements, workout or diet optimization, but also cater for any other needs by offering a great choice of sportswear (including specialist clothes), cosmetics and sports equipment (such as shakers and pill boxes). We would like to share with you our knowledge and show that everyone, regardless of weight, silhouette and the environment of life, can achieve a dream look, strength or physical fitness..